We are Developing your Core Business!
LTI a Trading Company was incorporated on 24 August 2016 as Suppliers Commodity Palm Oil and Derivative Products. LTI is one of Suppliers has Achieved Full Support from the Biggest Indonesia and Malaysia Palm Oil Refinery, Supply Availability 1,000,000 Metric Tons Per Years.

LTI One Stop Shop For Commodity Palm Oil and Derivative Product.


Avail Our Product In The Core Business!
CPO
CPO (Crude Palm Oil) is a crude oil from the grinding of palm fruit, Hight Quality CPO Must be 5% free faty acid level which is then re-processed into various derivative products, such RBD Palm Oil, RBD Palm Olein, RBD Palm Stearin, and Palm Fatty Acid Distillate- PFAD.

CPO with FFA above 20% can be using for Fuel Biodiesel industry.

LTI Has Supply Availability 1,000,000 MT CPO per years.
COOKING OIL
Palm Cooking oil is the main processed product from CPO, palm cooking oil has a high omega content and is cooking oil which has the largest source of raw materials in the world.

Cooking Oil also has a quality class of which CP6 is the highest quality, CP8 is the Middle Class and CP10 occupies the third quality.

LTI Has Supply Availability 600,000 MT Cooking Oil per years.
NON FOOD
Non-food is a by-product of refining crude palm oil. including Palm fatty acid distillate (PFAD), RBD Palm Stearin, Soap Noodle, Palm Kernel Stearin.

Mostly use for Soap Industry as a raw material, Soap Noodles 8020 TFM 78%, Soap Noodles 9010 TFM 78%, Soap Noodles 9010 TFM 72%.

LTI Has Supply Availability 600,000 MT Non-Food per years.
INNOVATIONS
Indonesia, since 500 years ago has high metallurgical technology. it can be seen from music tools "GONG" which is made from a mixture of copper, tin, brass and even gold.

Since 95% palm oil industry use a plasic packaging, the bigest problems has plastict wast.

For solvings a major problem with plastic waste, we will make "Refill Bottles" made from Copper mixed with Gold.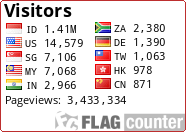 <!============================================**Business Discription**==========>
Palm Oil, FMCG, Construction Material, Fertilizer, Chemical, Crude Oil, Biodiesel, Fossil Energy, Biomass Energy & Investment.
<!============================================**Copyright**==========>
PT LIM TRADING INTERNATIONAL
Copyright © 2016 - | All rights reserved
WWW.LIMTRADINGINTERNATIONAL.COM


<!============================================**Page**==========>